52 Week Blog Challenge: A Few of My Favorite Things
New year, new me, and all that crap right? I mean, if we're all honest, we don't keep our new year's resolutions and when we say this year will be different, we are merely kidding ourselves. With that being said, the new year remains the perfect opportunity to reevaluate and set goals, and we shouldn't pass up that opportunity just because of the cliches associated with it. I hope to recommit to blogging this year, here and with the rest of the amazing writers over at
SheTraveled
. 2016 was a brutal year for me, like it was for many others, as I battled against mental and physical health woes that often got the best of me. I'm hoping and praying and working to make 2017 the start of a more productive and healthier me.
That starts by writing, and in this case, updating this blog on a weekly basis. I found a blogging challenge and I'm running with it, and if you're reading this right now, I'd love it if you held me accountable. Writers only get better at writing by, you guessed it, writing! So if you like reading what I have to say, please continue to encourage me to write.
The title of today's blog post says it all: A Few of My Favorite Things. The following is a list of several items that have recently changed my life for the better, and I thought I'd share them with you.
This app is a glorified Craig's List, but can and will provide you with hours of entertainment. It can feed your shopping addiction, cater to your incessant need to window shop but never buy anything, and if nothing else, provide you with hours of entertainment as you see some of the most random junk people are trying to sell, and often at ridiculously high prices. My brother and I often send each other links of the most asinine posts we find on OfferUp, and it's become somewhat of a game to me. Whether you're bored or looking for good deals, download OfferUp.
Lansinoh Lanolin & Medela Contact Shield
The first is an ointment and the second is a guard and what do they both have in common? Nipples! You read it right; both of these things are tools to benefit the nursing mom. When I nursed my daughter three years ago, it was hell on earth. I cracked, I bled, I bawled my eyes out, got mastitis, thought I was dying, and generally suffered for weeks just to not be able to produce enough milk to feed my daughter anyway. It was a horrific experience. So, as I was preparing to give birth to my son two weeks ago, I made sure to stock up on a couple things to make the experience easier this time around. I got some Similac formula bottles for supplementation (learning the cues of a hungry baby from the first time around), lanolin cream to help with cracking/dryness, and a shield to ease my body into the entire process, building up my pain tolerance little by little and helping my little man learn how to latch properly. It has changed the entire nursing experience for me, and I couldn't be more grateful.
Moana (and the accompanying soundtrack)
Having a toddler means the only time we actually go to the movies is to take her to go see cartoons, most recently
Trolls
and
Moana
. It has been a long time since I liked a cartoon as much as I liked
Moana
. Not since
Big Hero 6
did I feel that a movie had such a strong, unique story that was equally engaging for children and their parents alike. Plus, I'm not a
Hamilton
fan, but Lin Manuel Miranda's contributions to this film's soundtrack can't be overlooked. I find myself jamming out to the songs even when my daughter isn't with me. Thank you,
Moana
, for making this mommy's like a little bit more enjoyable.
The Book of Mormon Study Guide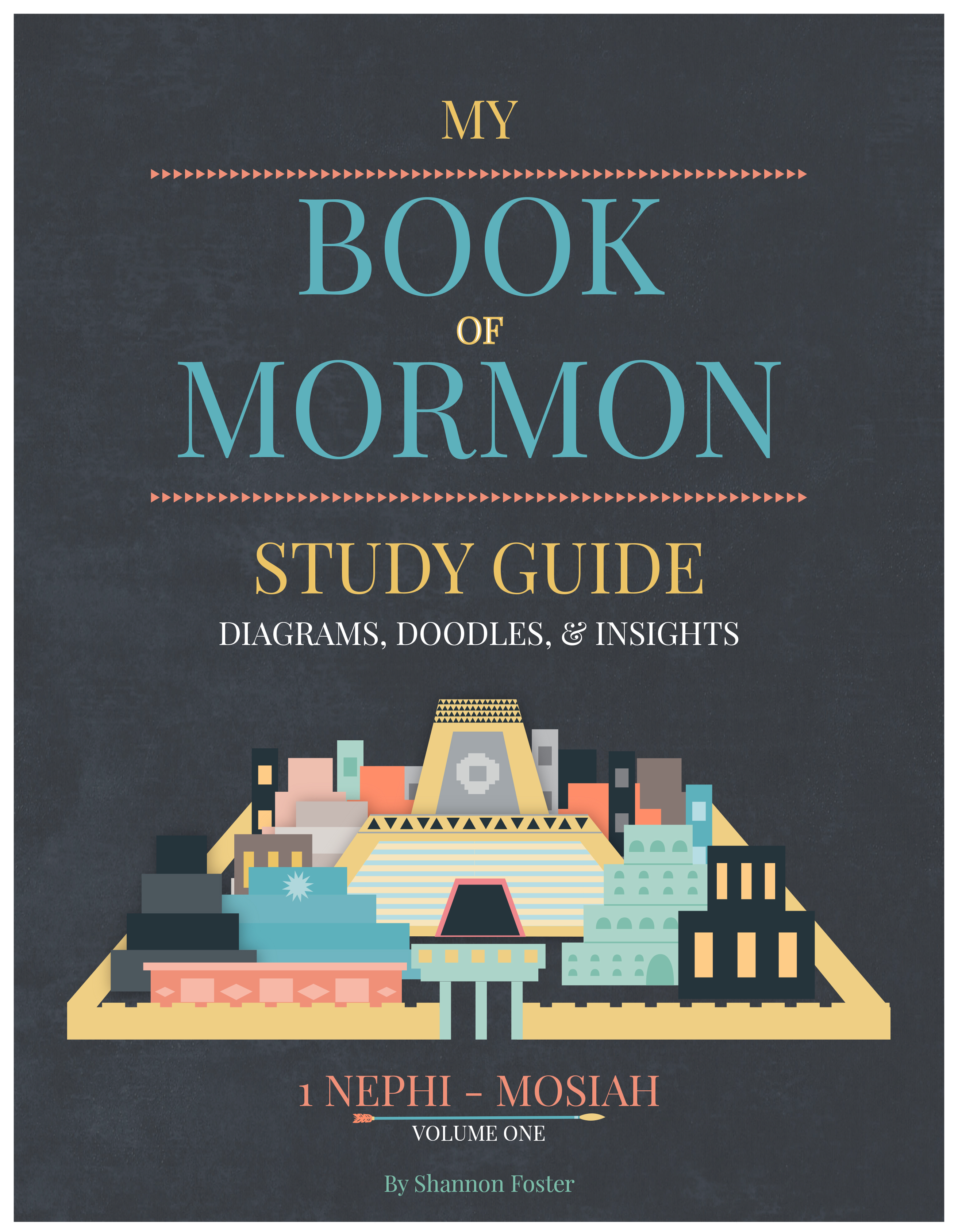 I just bought this off of Amazon after seeing several ads pop up for it on my Facebook -- (uh oh, did I just admit that data mining is effective?). I've been a horrible slacker at studying my scriptures since I got home from my mission over five years ago. As I searched for a way to recommit myself, I thought that maybe this little doodle study guide might be the thing to get me motivated enough to dive back in, and so far, so good. The study guide is detailed, provides a ton of extra pages for you to write down your insights and cross reference them with the study guide pages, and if nothing else, is a visually appealing way to revisit a book that I've read several times, this time with fresh eyes. I'm calling this purchase a win.
Dharma & Greg. Caroline in the City. The Nanny. Frasier. NewsRadio. Will & Grace. Friends.
I was not your normal kid in the 90s. Sure, I watched Rugrats and Freakazoid and Animaniacs. I played Sega Genesis and loved the Power Rangers. But I also spent many mornings and afternoons watching adult sitcoms that contained humor that often went way over my head. Now, I look back fondly at those sitcoms and thanks for video streaming services like Netflix, Hulu, and Kodi, I'm able to binge watch several of them, usually laughing even harder now that I understand all of the jokes. Sure, they're dated, but some of the 90s references are now unintentionally funny. I mean, have you seen Chandler's computer in the early seasons of
Friends
? Yikes. Maternity leave has reignited my love of these shows, and I couldn't be happier about it.
What are your favorite things to kick off this new year?